A few days ago I was cleaning my room so I decided to sell some of my doujinshi books and art books that were kept in boxes in my closet. In fact the boxes are taking up more room than my clothes. I was looking through my books and after looking at them I didn't feel like selling them anymore. It's pretty easy getting your hands on these books, but it doesn't mean that these books were cheap to get. There were some doujinshi books that I managed to sell, but I just couldn't sell my art books. I guess taking them out to look at them again made me appreciate them.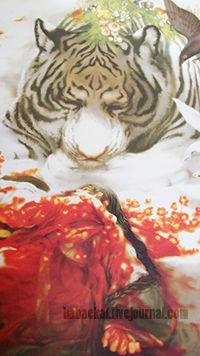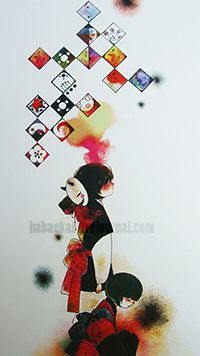 One of my favorite artist is known for her water color paintings and detailed drawings. In my art book collection I only have a few of her art pieces, but I'm glad I have at least some of her works. :D As for her professional works so far I know that she has released 2 comic works and worked on several novel cover images. Sadly, her comic didn't make it big so her 9 chapter comic was never published in book format. I was super desperate so I managed to get her 9 chapter comic, but I was unable to get her full-color one-shot.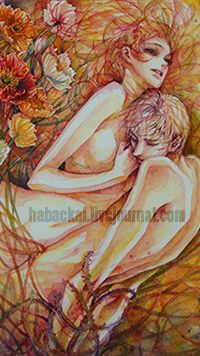 There's lot's of talented artists that I also like, but I don't know much about them. :( I wish I could see more.